Friday, August 11th, 2017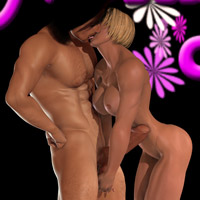 Last time Kandice fought Eduardo, back in 2010, he was BWL Champion and he won by giving her an orgasm (which were considered submissions under his rule as Champion). So it's high time these two meet again. And what better venue than the No Holds Bar stage for such a touching reunion?
GET THE ZIP OF ED AND KANDI'S LAST FIGHT FROM 2010 HERE, 100% FREE!